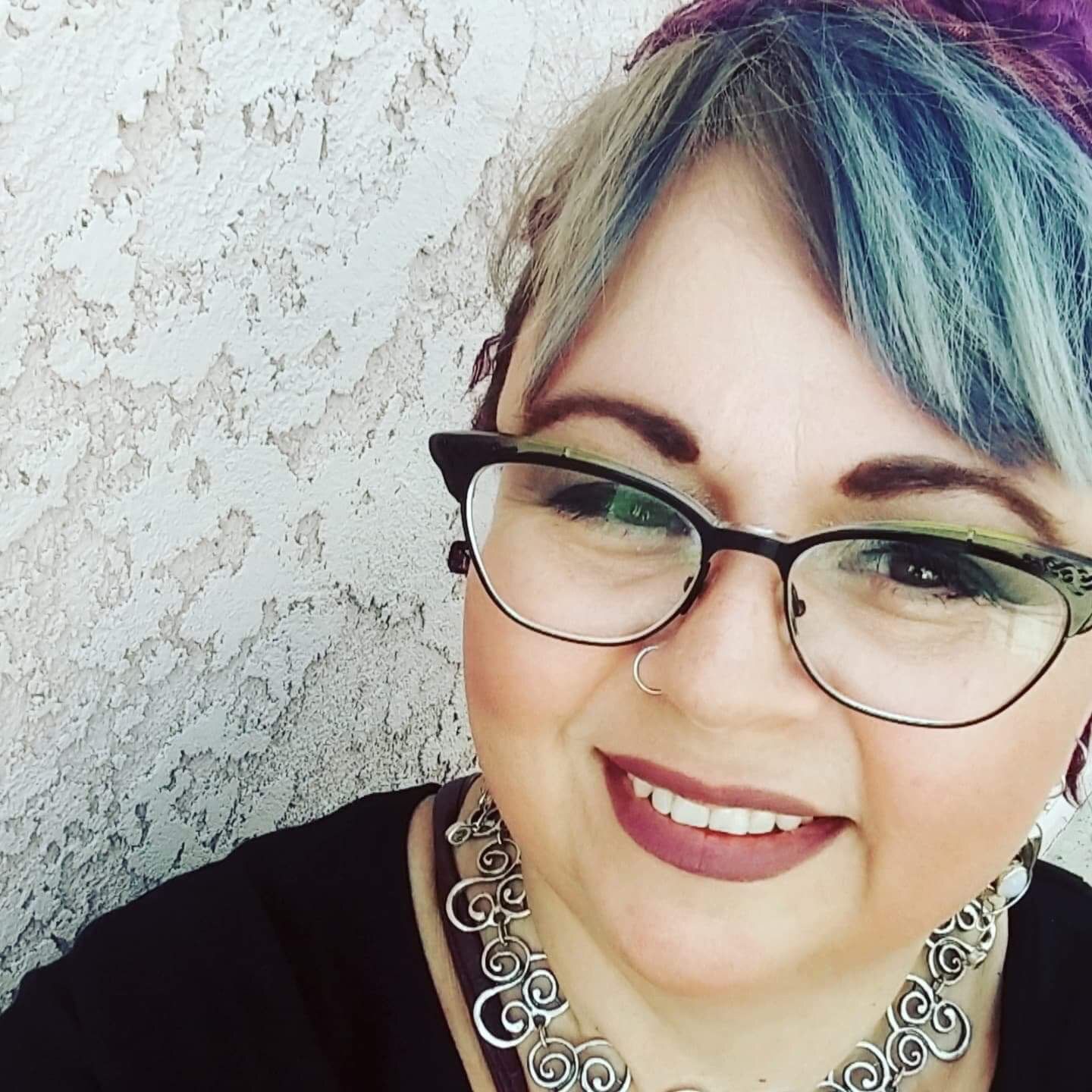 Gabi Hawk, CRMT, CCHt, Spa & Wellness Manager
Gabi has been researching and practicing what is now called Integrative Wellness (using herbs, essential oils, homeopathics, bodywork, and other methods to naturally improve health) in her own and her family's lives on and off starting in the 90's while she was managing the Herb and Supplement Department of a local Natural Food Co-op (Gentle Strength, if you've been here long enough to remember when it was still around). Life happened and she lost her way for a while, and her lifestyle, physical and mental health suffered. She has been clinically obese, was diagnosed with chronic depression, anxiety, and diabetes; on multiple medications and even on disability for a time. Now, and over a number of years, with the help of Reiki, Hypnotherapy & Guided Meditation, Counseling, Coaching, Craniosacral & Polarity Therapy, TRE, and EFT - she is actively engaged in creating her best life. She has lost over 35lbs, and does not currently take any pharmaceutical medication for depression, anxiety, or diabetes.
Her motto - More Joy and Less Suffering - comes from a place of real understanding of what it's like to feel trapped in the suffering that you can create or make worse for yourself...and how incredibly good it feels to release & resolve those issues and embrace Joy and greater wellness. Her journey has inspired her to support and facilitate others as they engage in creating their own best lives, offering them some part of those things that made a difference for her.
Gabi is a Certified Clinical Hypnotherapist, Certified Reiki Master-Teacher, Certified (I AM) Yoga Nidra Practitioner, and Ordained Spiritual Counselor. Her Reiki has evolved over the last 15+ years to include mindfulness as well as Craniosacral, Polarity Therapy, and Reflexology techniques to create a unique and potent healing, relaxing, and re-energizing opportunity for her clients. In addition to her particular flavor of Reiki, she practices Hypnotherapy, (I AM) Yoga Nidra (a powerful form of 'sleep' meditation), and Mind-Body-Energy Healing. She sees individual clients as well as holding various group experiences, seminars, and training journeys.
Gabi is a life-long student and is currently re-enrolled at The Southwest Institute of Natural Healing - pursuing the advanced level of training in Polarity Therapy, both for her own continued growth and healing and to deepen her ability to help even more people achieve amazing transformational results in their own lives. In her off hours, she's an avid baker, cook, and musician.