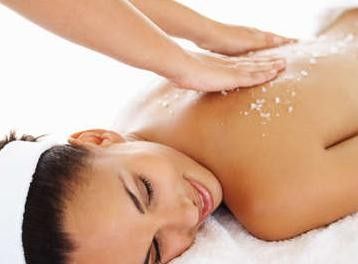 Book the Rejuvenating Back Facial ($85) and Save 20% on Body Shield SPF by Colorescience ($46 before discount)
Summer is here and it's time to get your back in shape for the season. The Rejuvenating Back Facial is heaven for your back. Perfect for skin that is broken out, rough, itchy, dry or dehydrated. This treatment will bring your skin back to life. The Rejuvenating Back Facial includes two cleanses, a prep/degrease, a massaging application of a pre-mask that both hydrates and repairs, an incredible exfoliating mask under steam to remove dead cells and rejuvenate the back, extractions if needed followed by an application of appropriate serums, PCA's Body Therapy lotion, moisturizer and SPF.
Body Shield by Colorescience
Available in Untinted or Bronze
Designed with EnviroScreen® Technology to provide invisible, 100% mineral protection from environmental aggressors such as UVA/UVB, pollution, blue light, and infrared radiation.
How to Use:
Shake well before each use. Evenly apply 1 ounce - enough to fill a shot glass, to fully cover body. Apply 15 minutes prior to exposure to environmental stressors and reapply at least every two hours.
Benefits:
Head to toe protection
+ Always 100% chemical-free, mineral sunscreen actives
+ Hydrating and antioxidant-rich formula
+ Lightweight, invisible coverage in a universal shade
+ Works on all skin types and tones
+ Broad Spectrum SPF 50/PA+++
+ Water/sweat resistant (80 minutes)
+ Dermatologist recommended
+ Oil free, hypoallergenic and non-comedogenic
Appointment must be booked within month of July to receive special discount on Body Shield.