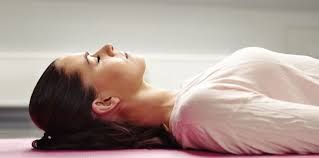 (I AM) Yoga Nidra - (Individual Customized Session)- 75 minutes - $80
Does any of this sound familiar?
You Feel Exhausted... Overwhelmed... Depressed... Anxious...or you have Trouble Sleeping, or maybe You Feel Stuck in Behaviors you just can't seem to change.
(I AM) Yoga Nidra is an ancient sleep-based meditation technique that has the power to take you to the innermost, deepest levels of relaxation where your whole body and being is permeated by peace of mind and profound stillness. It unlocks the subtle, integrative powers of the subconscious, as well as your higher centers of consciousness, to effortlessly erase your most tenacious, self-destructive habits and behavior patterns.
It is said by yogis that 45 minutes of Yoga Nidra is as restorative as three hours of sleep.
Scientific studies have found that Yoga Nidra reduces Cortisol (the stress hormone often implicated in weight gain & reduced memory capacity); and increases Serotonin, Dopamine, GABA, and Oxytocin (the "feel good" hormones, responsible for mood, connection, and relaxation).
In this Individual Yoga Nidra, we will take the time to get to know you and design a specific session tailored to you and your needs.You will spend 30-45 minutes in the Nidra and then have time to come fully awake and discuss your experience or receive 'homework' before leaving the room.
Please dress to be supremely comfortable, and feel free to bring pillows or favorite blankets, etc., if they would add to your comfort.
Regular price $110.
In order to receive the May Special pricing, the appointment must booked within the month of May. Discount will be applied during appointment checkout.