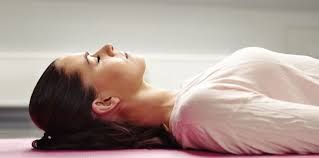 (I AM) Yoga Nidra - (Individual Customized Session with Gabi) - 60 minutes - $90
Are you exhausted?
According to yogis, 45m of Yoga Nidra is equivalent to 3hours of sleep. This powerful 'sleep' meditation has been proven to create positive biochemical and structural (brain) changes; and at the same time can be a potent spiritual and energetic practice that can support you as you reach for the next level of your life.
Regular price $110
In order to receive the September special price, appointment must be booked for September 1 - September 30. Discount will be applied during appointment checkout.