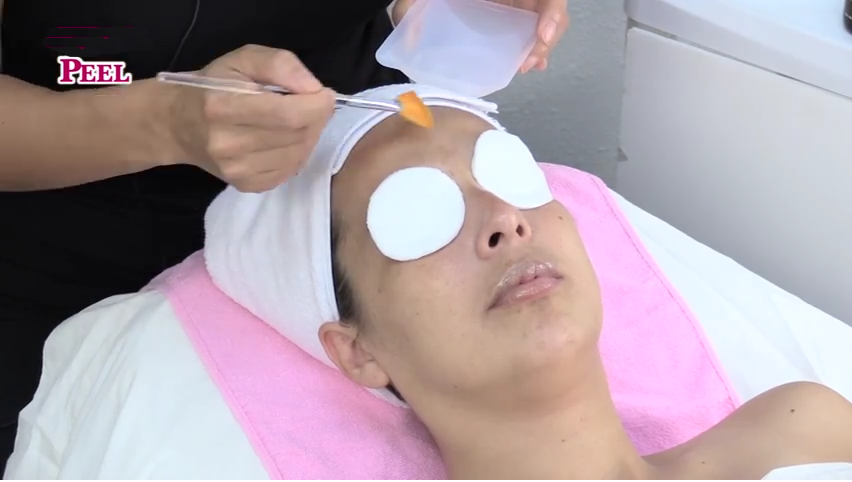 It's Peel Season! Save 20% on a Variety of Chemical Peel Services
For our January special, we are offering all of our chemical peels at a discount. Now is the time to peel in Arizona. Our peels are both blended and single acid, depending on what results you are trying to achieve. You can buy them individually or as a series to lock in the savings.
Choose from the following:
Advanced Facial and Peel
The treatment begins with a thorough cleanse and degrease, skin analysis, then the application of S2 (2%) Salicylic Peel Solution to increase depth (optional), followed by the application of the appropriate peel solution (see below for descriptions). After the peel has dried, it will be removed and multiple serums will be applied to the face followed by the serum-saturated Moisture Infusion Mask. During the mask you will receive your choice of 2 massages – hands, feet and/or scalp. Following the removal of the mask, sunscreen will be applied.
AML20 (20%) Azelaic + Mandelic + Lactic Peel Solution is designed for skin lacking in sebum and showing signs of aging, including hyperpigmentation and melasma. Gentle but effective treatment reduces sensitivity, softens rough texture, and delivers moisture to the skin, allowing for skin homeostasis.
GSA25 (25%) Glycolic + Salicylic + Azelaic Peel is a multi-purpose peel for most skin types particularly problematic, blemish-prone, early signs of aging, pigmented and wet rosacea skin. Glycolic/salicylic acid blends have been studied for years and shown to help strengthen impaired skin and address problematic breakouts. Due to salicylic acid, these blends are excellent for diffusing wet rosacea when used over a period of time. Azelaic acid puts this peel at the top of the list for reducing inflammation and encouraging skin to strengthen. All three components are helpful in brightening skin and giving it an overall healthy appearance.
M15 (15%) Mandelic + Arbutin Peel is a gentle solution designed for brightening uneven skin tone, dullness, hyperpigmentation, photo-aging, fine lines and problematic melasma.
M30 (30%) Mandelic + Arbutin Peel is designed for improving the appearance of uneven skin tone, melasma, shallow acne scars, as well as for brightening dull skin. It is also a good choice for sensitive, darker skin that experiences breakouts.
GetGlowing Micro Peel
NOTE:PRIOR TO BOOKING THIS SERVICE, YOU MUST COME IN FOR A CHEMICAL PEEL CONSULTATION.
The GetGlowing Micro-Peel is a treatment in which a cream is applied to the skin to encourage the exfoliation of dead skin cells and debris while stimulating the skin's natural renewal process. The GetGlowing Micro-Peel is tailored to fit a client's individual skin type and long-term goals. The GetGlowing Micro-Peel is designed to refine skin texture damaged by environmental factors and skin conditions such as acne, hyperpigmentation and aging. The procedure assists in smoothing fine lines and evening out skin discoloration. It improves skin texture and reduces the appearance of acne scars and environmental damage to the skin. With each additional Micro-Peel procedure, you will notice incremental improvements in the overall appearance of the skin. For maximum results, we recommend a series of six GetGlowing Micro-Peel procedures in two to six week intervals, depending on the skin type. For approximately one week following the procedure, the skin will undergo a renewal process, shedding its dead outer layer. Depending on the skin, clients may or may not experience peeling. If peeling occurs, it usually begins four to five days following the treatment and lasts for approximately three days. In addition, clients may experience mild itching, dryness and redness.
Active Ingredients
• The actives are Resorcinol, Kojic Acid and Salicylic acid.
• Resorcinol works by breaking down rough, scaly or hardened skin and is used to treat acne, eczema, psoriasis, seborrhea, photo aging, solar keratoses, epidermal atrophy and improves skin tone and unevenness.
• Kojic Acid works on melanocytes interfering with the production of melanin. It has excellent skin-lightening abilities and is classified as an antioxidant.
• Salicylic Acid is used to treat skin conditions such as psoriasis, acne, oily skin, blackheads and whiteheads. It directly dissolves the keratin plugs to regulate the skins cells acting as an exfoliant. Salicylic acid improves collagen production and thickness of the skin. It has anti-inflammatory properties.
Single Acid Chemical Peel
NOTE: PRIOR TO BOOKING, YOU MUST COME IN FOR A CHEMICAL PEEL CONSULTATION.
These peels were designed to be done as a series of 5.We treat a variety of skin conditions. Conditions we can treat: acne at all ages, whether it is papular, pustular, hormonal, or congested with blackheads and/or whiteheads; hyperpigmentation concerns such as sun damage, age spots and melasma; textural issues, such as rough, patchy, hyperkeratinized skin and acne scarring; severely dry and dehydrated skin. Every treatment series begins with a consultation to determine skin type, personal habits and lifestyle. During the consultation, a professional home care regimen will be prescribed. Home care is a requirement for a treatment series and must be purchased during the consultation. At the end of the first visit, each subsequent visit will be scheduled approximately 7 days apart depending on the treatment. As these treatments are progressive rather than aggressive, you can expect little to no downtime. The peels we use in this series are single acid peels: 20% Lactic Acid, 30% Glycolic Acid and 10% TCA Depigmentation Peel with Kojic and Arbutin from Skin Script. Note: these are peels only, there is no facial.
In order to receive the January special price, appointment must be booked (or series must be purchased) for January 1 - January 31. Discount will be applied during appointment checkout.