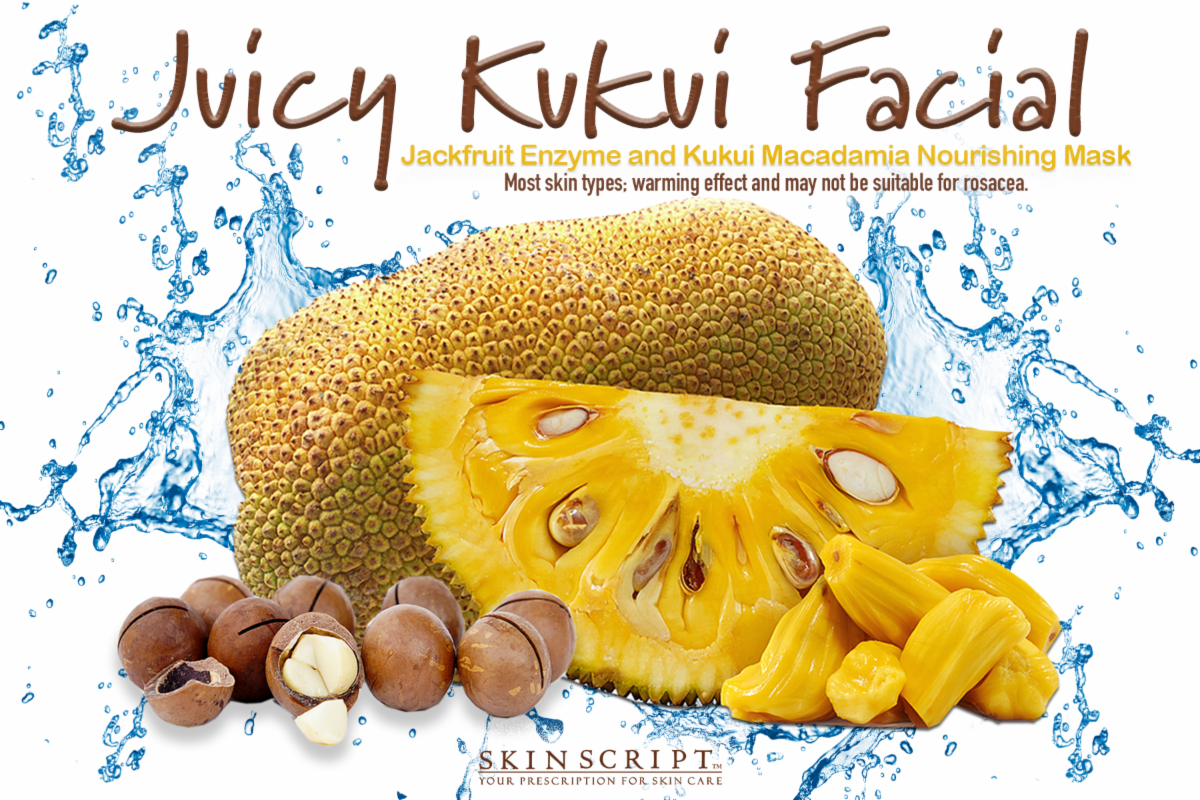 Juicy Kukui Facial - 60 minutes - $65 member/$80 nonmember
An exotic blend of Jackfruit, kukui and macadamia nuts will exfoliate, soften, and nourish the skin with essential fatty acids to soften, moisturizer, and brighten the skin. Flower extracts of chamomile, plumeria, and orchids provide moisturizing and anti-inflammatory benefits to the skin. Also contains turmeric and bisabolol which are anti-inflammatory ingredients to calm skin, reducing irritation and sensitization. The Juicy Kukui Facial begins with two botanical cleanses, an enzyme exfoliation with Jackfruit, a relaxing foot massage while the enzyme lifts dead skin, extractions if necessary, face, neck, shoulder and décolleté massage with nourishing desert botanical organic jojoba oil, a Kukui Macadamia Nut Nourishing mask with a hand massage and moisturizer/SPF. Regular price $90.
In order to receive the March Special price, appointment must be booked for March 1 - March 31. Discount will be applied during appointment checkout.