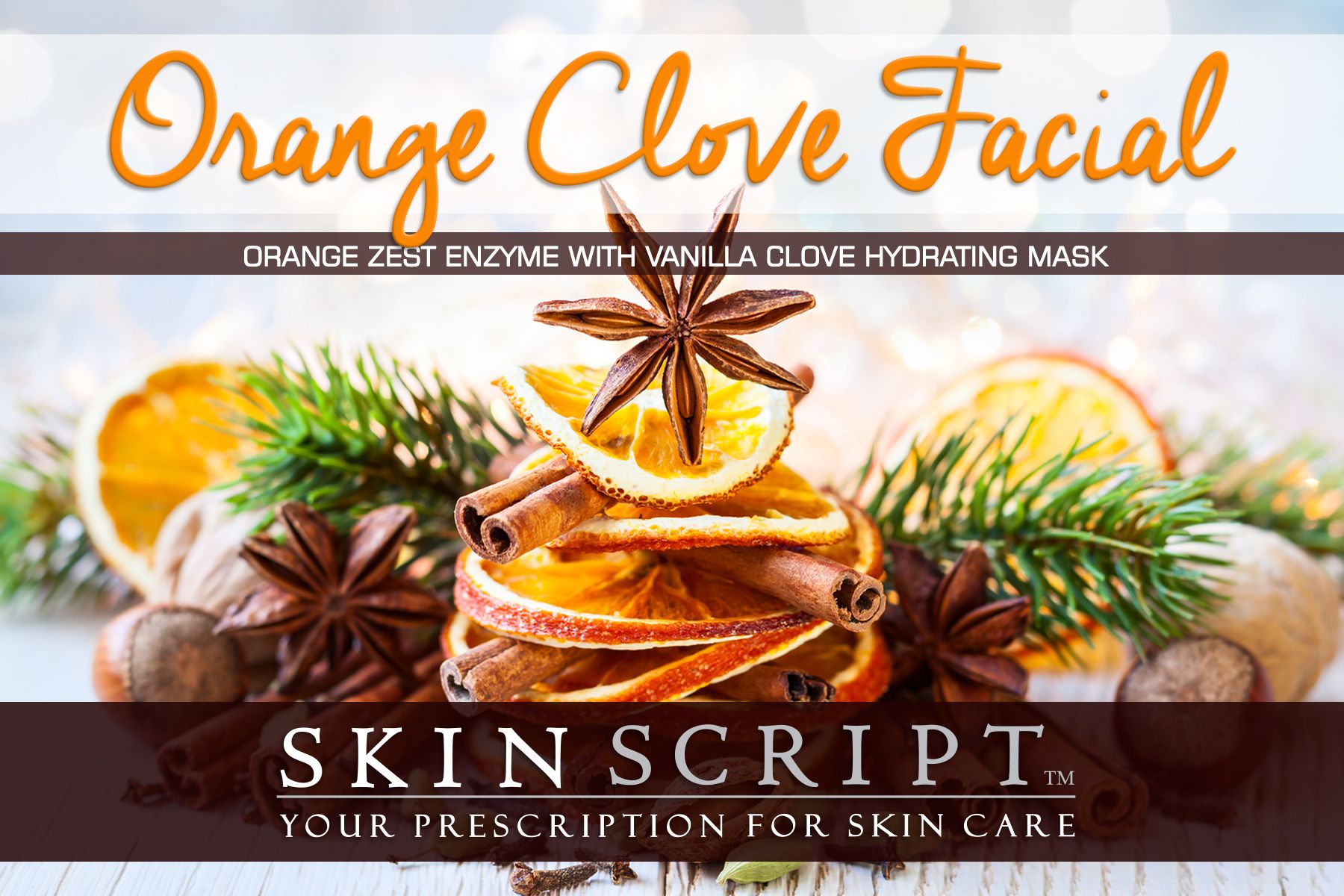 Orange Clove Facial - 60 minutes - $65 member/$80 nonmember
Oranges and cloves create some of the familiar and memorable scents of the holiday season. These two come together in this limited edition memorable and scent-filled anti-aging facial. The Orange Zest enzyme is a powerful antioxidant with a boost of Vitamin C that brightens the skin with 4% lactic and 1.5% glycolic acids that digest dead skin cells and soften sebum. The antioxidants within the orange are a perfect anti-aging treatment that will create a healthy glow.Vanilla Clove Hydrating Mask is great for hydrating and infusing nourishment into the skin while cloves scavenge free radicals. The Orange Clove Facial begins with two botanical cleanses, an enzyme exfoliation with Orange Zest, a relaxing foot massage while the enzyme lifts dead skin, extractions if necessary, face, neck, shoulder and décolleté massage with nourishing desert botanical organic jojoba oil, Vanilla Clove Hydrating treatment mask with a hand massage and moisturizer/SPF. Regular price $90.
In order to receive the November Special price, appointment must be booked for November 1 - November 30. Discount will be applied during appointment checkout.