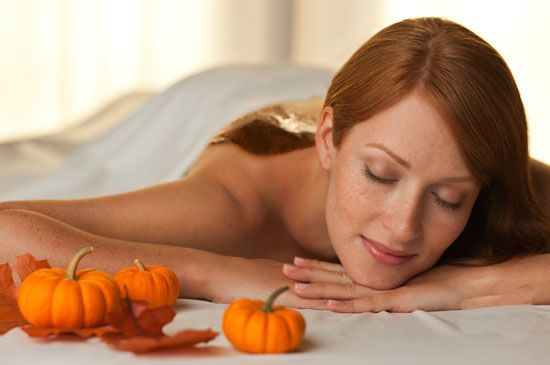 Pumpkin Spice Massage with Pumpkin Spice Foot Scrub - 70 minutes - $125
It's pumpkin time again! This 70 minute treatment features a full body Swedish massage with our delectable house-made pumpkin spice aromatherapy oil and a pumpkin spice foot scrub. Swedish massage is a delicate ballet where every stroke gracefully flows into the next, bringing a sense of deep relaxation. As an added bonus, enjoy the scents of autumn and soothe tired feet with a pumpkin spice foot scrub complete with soothing hot towels. This glorious treatment will definitely satisfy your pumpkin craving!
Regular price $140
In order to receive the fall special pricing appointment must be booked and received by October 31. Discount will be applied during appointment checkout.