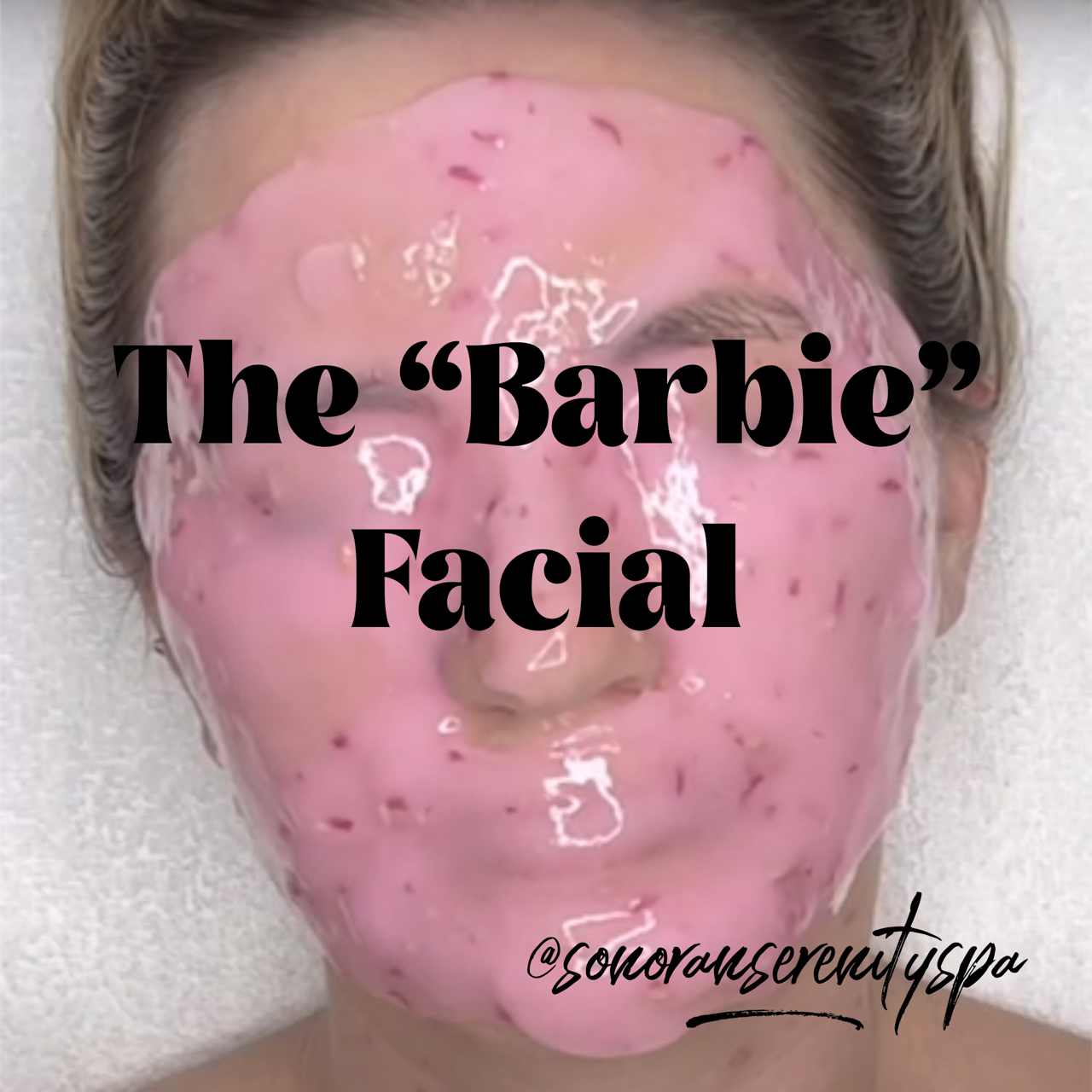 The "Barbie" Facial - 60 minutes - $110 - Save $20
Get your pink on and try out our latest deluxe facial, the "Barbie" Facial! This is the first of a new category of advanced Le Mieux facials using their new jelly masks, with more to come this fall. The "Barbie" Facial begins with a cleanse and tone with one of the Le Mieux rose toners followed by skin analysis. Two exfoliation steps follow with the Hungarian enzyme mixed with ISO Rose Hydrating Mist to exfoliate while sealing in hydration. Following the enzyme we use the Skin Perfecter for additional exfoliation and extractions. Next is decollete, shoulder, neck and face massage with the luxurious Pomegranate massage cream. An application of the appropriate serum is followed by the Bulgarian Rose Age-Defying jelly mask which is designed for all skin types and helps improve skin elasticity, softens rough skin, provides an antioxidant boost and helps diminish signs of aging and softens fine lines, wrinkles and rhytides (expression lines). While your skin is rejuvenating under the jelly mask you will receive our extremely relaxing Exotic Scalp Massage. After mask removal your skin is misted with the Oh My Glow serum, containing 10 forms of hyaluronic acid and diamond powder creating an ultra-fine, oxygenated mist that fills in lines, volumizes, leaves a glass skin glow...and feels so good! Finally, the facial is completed with the appropriate sunscreen and lip hydrator.
Regular price $130
In order to receive the September Special price, appointment must be booked for September 1 - September 30. Discount will be applied during appointment checkout.