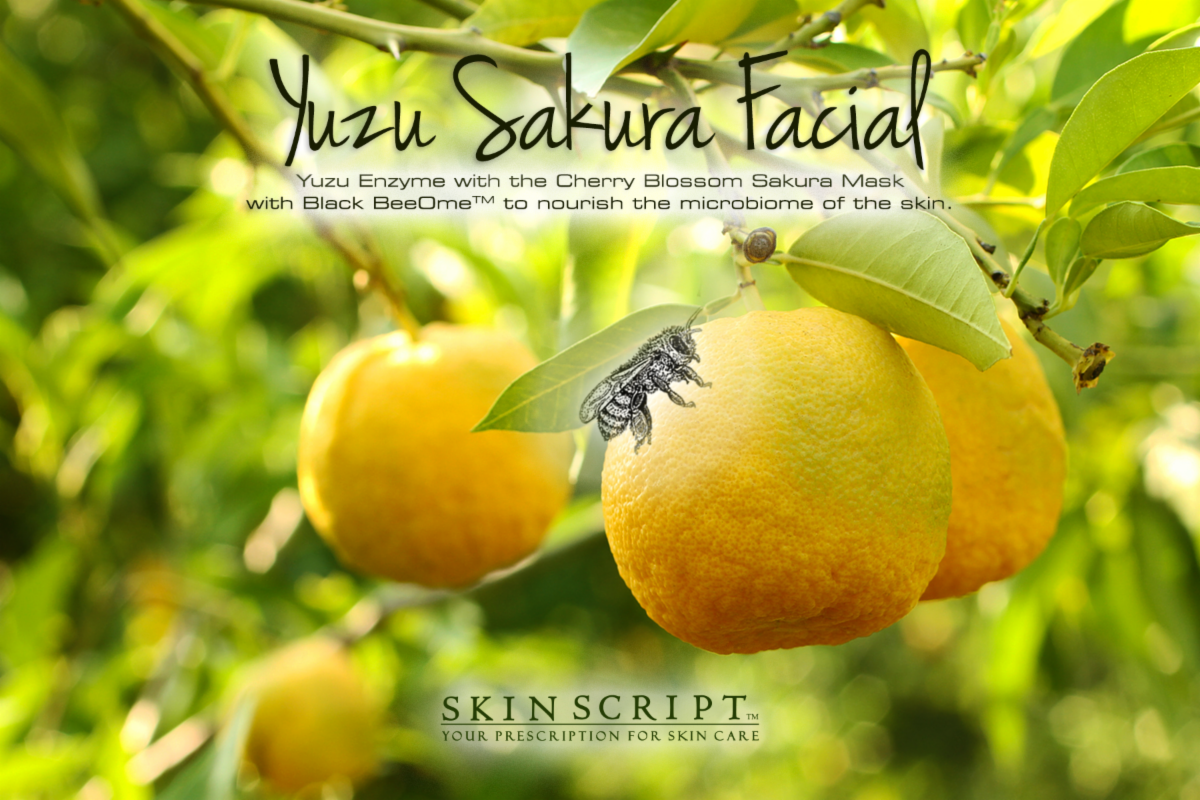 Yuzu Sakura Facial - 60 minutes - $65 member/$80 nonmember
Yuzu fruit (packed with Citrustem) and Japanese Cherry Blossom (Sakura) create a delightful citrusy antioxidant facial for exfoliating, nourishing and lightly hydrating normal to oily skin. The Yuzu is a Japanese citrus hybrid of grapefruit and lemon to create a citrusy tart enzyme. Japanese Sakura Cherry Blossoms provide a beautiful antioxidant for this light-weight moisture mask and can be massaged into the skin and left on as the final moisturizer; Black BeeOme will help restore the skin's natural microflora helping reddened or acneic skin. Turmeric and bisabolol are other key ingredients to reduce inflammation and calm sensitized skin. This is a light moisturizer mask for oilier skin. It contains BeeOme to restore the skin's microflora. Perfect for normal, oily and acneic skin. The Yuzu Sakura Facial begins with two botanical cleanses, an enzyme exfoliation with Yuzu, a relaxing foot massage while the enzyme lifts dead skin, extractions if necessary, face, neck, shoulder and décolleté massage with nourishing desert botanical organic jojoba oil, a creamy Cherry Blossom Sakura Hydrating treatment mask with a hand massage and moisturizer/SPF. Regular price $90.
In order to receive the April Special price, appointment must be booked from April 1 - April 30. Discount will be applied during appointment checkout.