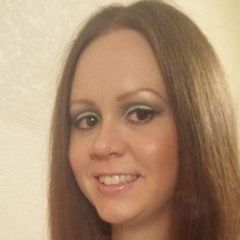 Jennifer Gardiner, LE, LMT, RMT
Jennifer was born and raised here in the gorgeous Sonoran desert, calling Arizona home. She is a graduate from the Arizona School of Massage Therapy - Phoenix campus (Now Cortiva Institute), completing their Professional Massage Therapy program in December of 2010. Jennifer returned to school to study aesthetics at the Southwest Institute of Natural Aesthetics and completed their Advanced Skincare Practitioner and Cosmetic Laser Technician program in August of 2016. And most recently, she graduated from the Southwest Institute of Healing Arts in December of 2018, completing their Western Herbalism program. She is licensed by the State of Arizona to practice both massage and aesthetics, and holds certification from the State of Arizona to practice cosmetic laser services.
Before joining the fantastic team here at Sonoran Serenity Spa, Jennifer practiced in a variety of settings ranging from med spas to chiropractic offices, and because of her spectrum of training in various massage modalities, she is able to customize your massage based on your needs spanning from relaxation massage to more therapeutic body work.
When Jennifer is not working or going to school, she enjoys time with family and friends, going to the movies, music, attending pop culture and industry conventions, traveling, gardening, wild-crafting, creating homemade herbal remedies, and exploring and appreciating the scenic outdoors and all the wonderful medicinal plants that the desert provides for us.