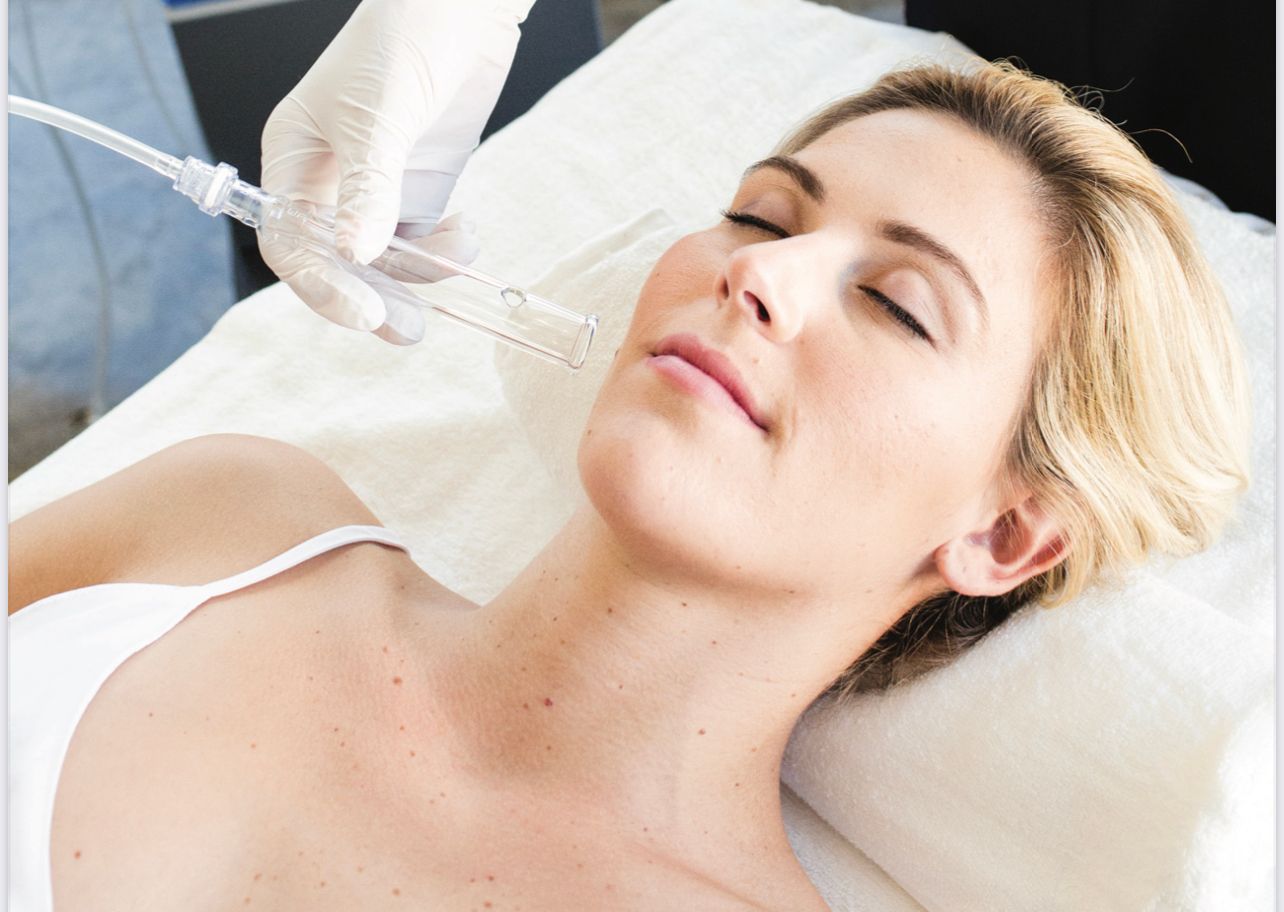 Platinum Hydrafacial with Lymphatic Drainage + Complimentary Eye or Lip Perk - Save $100!
March 24th marks 9 years that Sonoran Serenity Spa has been in business. It all started with Kiera in one room by herself in Downtown Tempe. As they say "we've come a long way, baby".
Help us celebrate by snagging a great price on our brand new Platinum Hydrafacial with Lymphatic Drainage. This will be our April facial promotion, but, if you buy the service now, you'll get the Platinum for the price of a Deluxe, a savings of $50, AND you will be treated to a completely complimentary eye or lip Perk, a $50 add-on! This offer is only available now - March 31 as a prepay and will not be available in April.
This service will be available to be booked starting April 1. You will have 90 days to use the Platinum Hydrafacial + Eye or Lip Perk.
Keep reading for info on the Platinum Hydrafacial with Lymphatic Drainage and the Eye and Lip Perks.
Platinum Hydrafacial
The ultimate Hydrafacial experience! Begin with soothing Lymphatic Drainage to reduce puffiness and provide the appearance of lifting and contouring. Next, reveal smooth texture and vibrant skin clarity with a purifying cleanse, gentle chemical peel, and pain-free extractions using patented Vortex-Fusion technology. Finally, targeted boosters and LED therapy enhance results for personalized skin concerns, and the treatment concludes by bathing the skin with nourishing hydration and antioxidants for the ultimate glow and best skin of your life!
What is the Lymphatic System?
It's a network of organs, nodes, ducts, vessels which produces a substance known as lymph and transports it from tissues into the bloodstream. As lymph circulates through the system it absorbs fluid, waste products, dead cells, bacteria, viruses, fats and proteins. Working with the circulatory system it delivers nutrients, oxygen and hormones to the body's tissues. If a person is in poor health or stressed, eats an unbalanced diet, takes medications or is surrounded by chemicals, free radicals and pollution, the lymphatic system can become over-taxed, sluggish or stagnant. This causes toxic buildup which prohibits balancing hormones, building immunity and creating energy.
Lymphatic drainage kick starts the flow of lymph through the system and removes waste and toxins, delivers nutrients and hormones and promotes overall skin health.
The Platinum Hydrafacial begins with 15 minutes of lymphatic drainage which is a very comfortable and relaxing experience, followed by the Deluxe Hydrafacial which includes your choice of booster plus LED light therapy to enhance results.
The Deluxe HydraFacial treatment includes one booster and LED light treatment. The boosters are as follows:
Dermabuilder - designed to help smooth the appearance of fine lines and wrinkles, as well as enhance skin elasticity.Includes a blend of peptides that may help boost collagen production and can work to encourage skin elasticity, increase hydration and diminish the appearance of fine lines and wrinkles.
Britenol - specifically formulated to target dark spots and sun damaged areas to leave skin glowing with a more even complexion. Ingredients include alpha-arbutin, which is derived from bearberry extract to brighten the appearance of dark spots and Vitamin C, which exhibits antioxidant properties and gives the skin added brightness.
Regen GF - specifically formulated with next-generation growth factors which are designed to boost collagen and elastin production. Utilizes breakthrough M-007 Technology to ensure deeper, more effective absorption enhancing the delivery of key ingredients.
JLo Beauty - This nutrient-rich booster combines globally sourced ingredients (eastern and western) to help brighten, tighten, and hydrate skin's appearance. This booster includes Olive Leaf Extract which is known to help reduce the appearance of aging by nourishing the skin with hydration. It also includes a proprietary Hydracomplex made of nourishing ingredients (rice bran extract, polyglutamic, and hyaluronic acid) that work together to help improve skin's hydration, suppleness, and plumpness and a fermented adaptogen blend made with brightening, softening and firming extracts of snow mushroom, beetroot, and tiger grass to help support and restore skin's dewy-fresh glow. It also includes the powerhouse niacinamide (a form of vitamin B3) which is known to smooth, moisturize and deliver protective properties against environmental stressors for healthy, radiant skin. All ingredients are gluten-free and Dermatologist approved.
Other boosters may be available. Your esthetician will discuss and recommend the best option for your skin concerns and condition during the skin analysis.
THE TREATMENT
Only HydraFacial uses patented technology to cleanse, extract, and hydrate. HydraFacial super serums are made with nourishing ingredients that create an instantly gratifying glow in just 3 steps:
1. Cleanse + Peel
*Uncover a new layer of skin with gentle exfoliation and relaxing resurfacing.
2. Extract + Hydrate
*Remove debris from pores with painless suction. Nourish with intense moisturizers that quench skin.
3. Fuse + Protect
*Saturate the skin's surface with antioxidants and peptides to maximize your glow.
WHAT SETS HYDRAFACIAL APART FROM OTHER HYDRADERMABRASION PROCEDURES?
HydraFacial uses a unique, patented Vortex-Fusion delivery system to exfoliate, extract and hydrate skin, and, the spiral design delivers painless extractions.
WHAT IS VORTEX-FUSION TECHNOLOGY?
The spiral design of HydroPeel® Tips, used in conjunction with the HydraFacial proprietary vacuum technology and serums, creates a vortex effect to easily dislodge and remove impurities while simultaneously delivering hydrating skin solutions.
IS HYDRAFACIAL RIGHT FOR YOU?
Yep. We don't have a type. HydraFacial addresses all skincare needs:
*Fine Lines + Wrinkles
*Elasticity + Firmness
*Even Tone + Vibrancy
*Skin Texture
*Brown Spots
*Oily + Congested Skin
*Enlarged Pores
Eye Perk
The Hydrafacial Eye Treatment Perk is an add-on to the Signature, Deluxe or Platinum Hydrafacial or any facial treatment on the menu. Get this awesome add-on for free with the prepay special!
BENEFITS
• Hydrates and brightens the eyes for a refreshed and renewed look.
INGREDIENT HIGHLIGHTS
• Avena Sativa (Oat) Kernel Extract: Antioxidant that helps with anti-aging and skin smoothing properties.
• Mucor Miehei Extract: Provides improved skin smoothness, clarity, and overall brightness and skin hydration.
• Arnica Montana Flower Extract: Helps with inflammation and puffiness.
• Sodium Hyaluronate: Boosts skin hydration.
As an added bonus, you get to take home the eye replenishing serum to use on a daily basis which is a $60 value on it's own.
Lip Perk
The Hydrafacial Lip Treatment Perk is an add-on to the Signature, Deluxe or Platinum Hydrafacial or any facial treatment on the menu.
BENEFITS
• A refreshing treatment that exfoliates, hydrates, and plumps the lips.
INGREDIENT HIGHLIGHTS
• Aloe Barbadensis Leaf Extract: Enhances the appearance of dry/damaged skin by reducing flaking and restoring suppleness.
• Paeonia Albiflora Root Extract: Helps restore volume and re-plumps lips.
• Vitamins A, C, E: Helps increase hydration level, and provide antioxidant properties.
As an added bonus, you get to take home the lip replenishing serum to use on a daily basis which is a $60 value on it's own.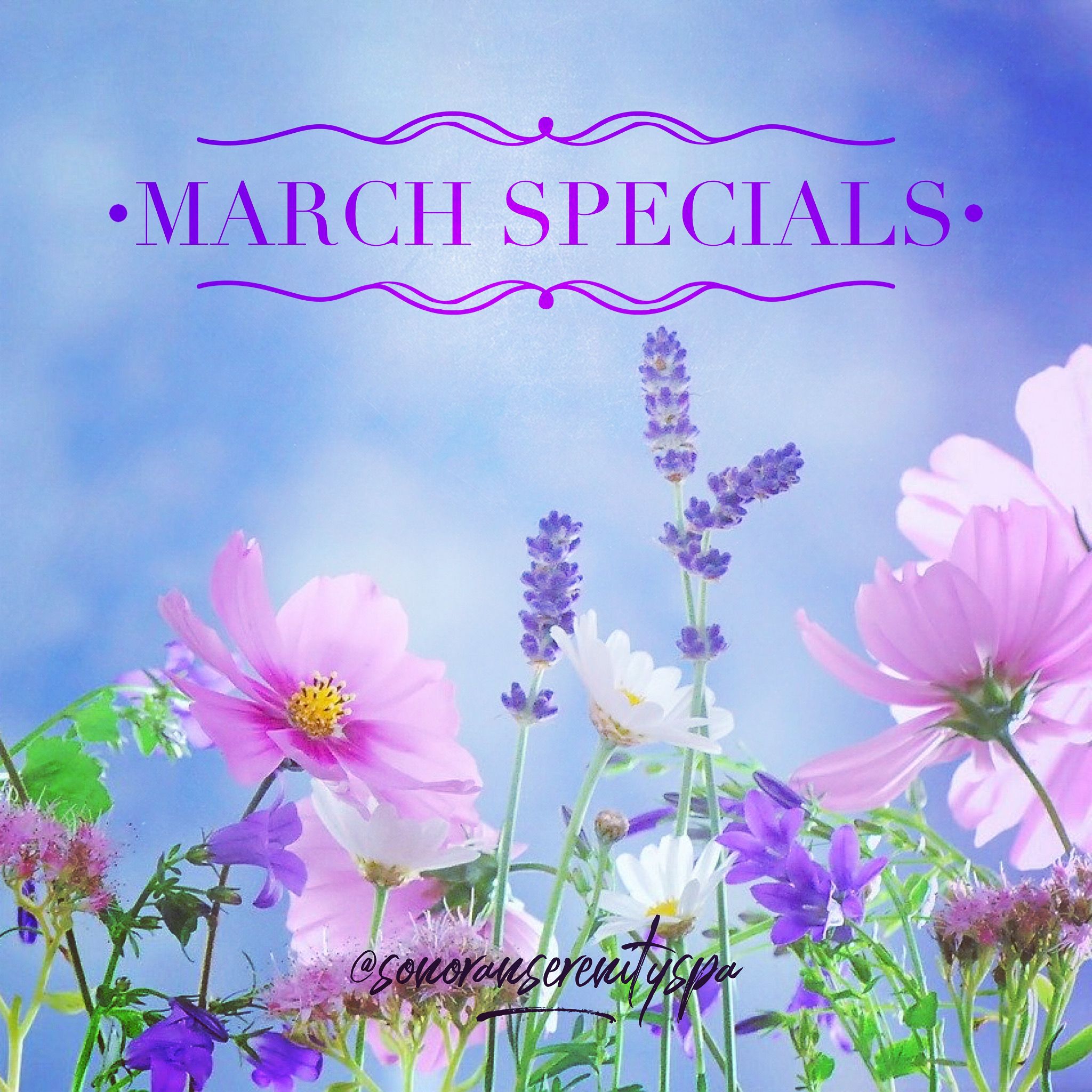 *Appointments for services below must take place by March 31 to receive promotional pricing/special offers*
*Please read full descriptions for terms and conditions*
Here are our March Promotions